On November 20 and 21, 2022, within the framework of investment promotion conference of German enterprises in Binh Dinh Province, Delegation of German enterprises took a field trip to Nhon Hoi A Industrial Park to look for investment opportunities in the area. This activity belongs to the provincial program that aims to introduce and advertise potential advantages, preferential policy, favorable conditions of Industrial Parks and Binh Dinh Economic Zone, including Nhon Hoi Industrial Park - Park A.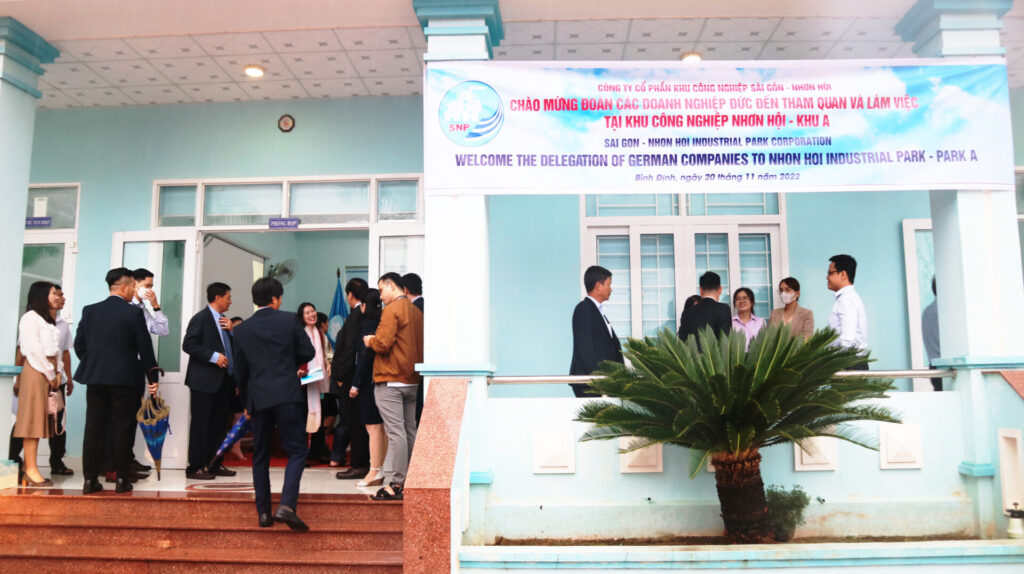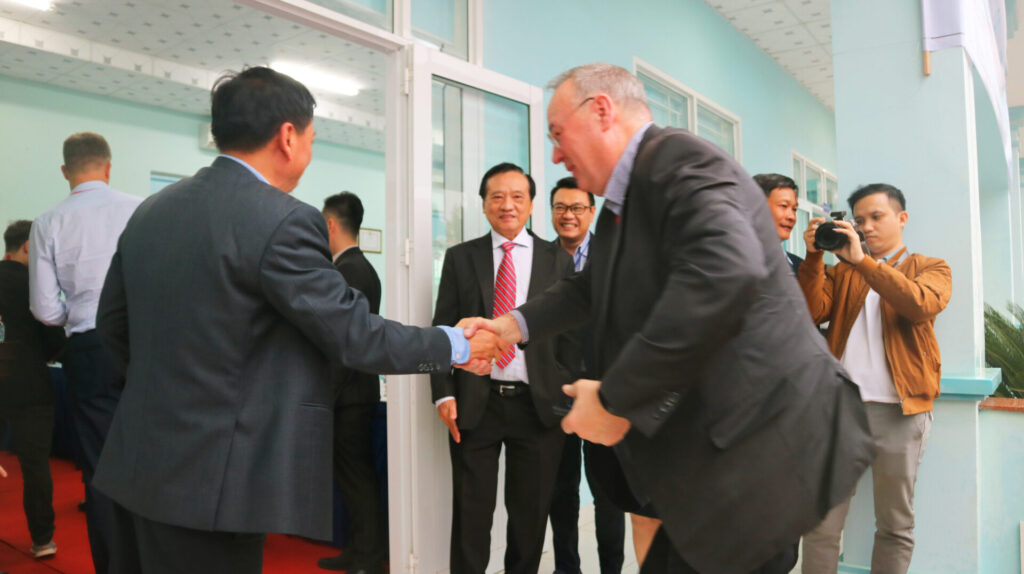 Attending the meeting at the representative of German enterprises, there were Mr. Marko Walde - Chief executive of the Delegation of the German Industry and Commerce in Vietnam (AHK), Vice chairman of German Business Association, leaders of departments, boards and agencies in Binh Dinh Province; German enterprises and domestic enterprises.
On the special occasion of the delegation visiting and researching investment opportunities in Nhon Hoi A Industrial Park, Saigon - Nhonhoi Industrial Park Corporation (SNP) prepared and organised a solemn welcoming ceremony to extend our willingness in calling for investment, especially for German enterprises.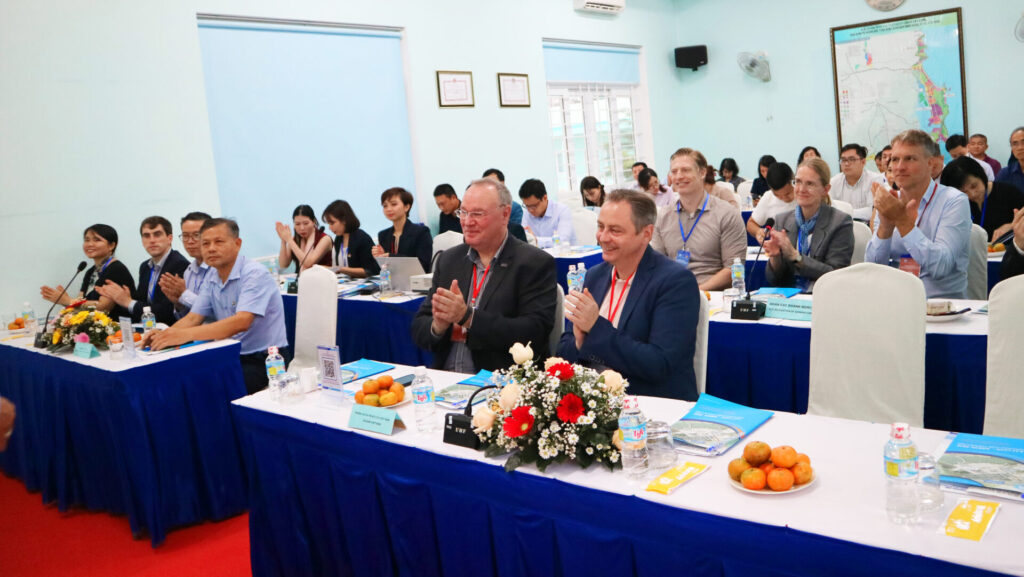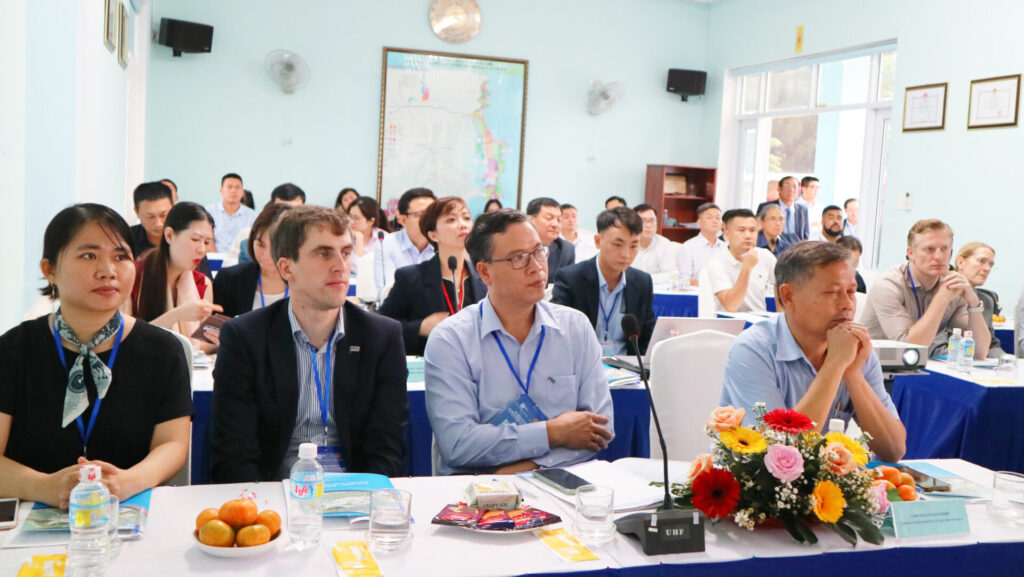 Overview of the delegation attending the meeting
At the meeting, Mr. Vo Dinh Long - General director of Saigon - Nhonhoi Industrial Park Corp gave a speech to introduce some information about the industrial park such as geographical location, competitive advantages, preferential investment policy, development orientation, investment attraction situation and some materials related to the industrial park.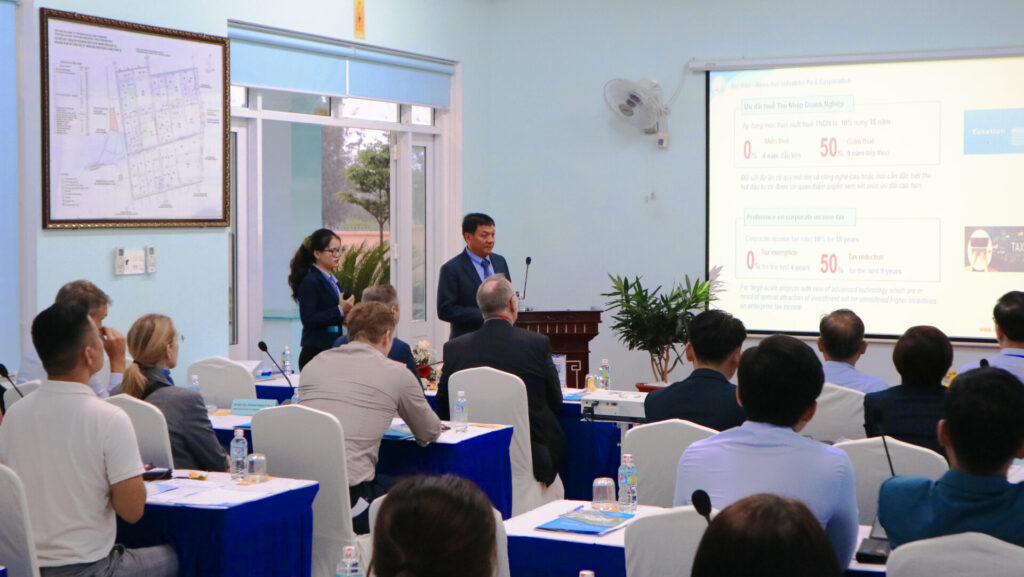 Nhon Hoi A IP is a multi-industry industrial park with completed synchronous infrastructure ensuring successful implementation and project development of investors. When investing in Nhon Hoi A IP, investors will receive the highest preferential policy given by Vietnam Government and the provincial's authority. Besides, investors also benefit from the strategic location, favorable conditions such as traffic system, seaport, labor resources, and other services.
With all its advantages, potential and continuous growth, Nhon Hoi A IP has become a favorable destination for both domestic investors and foreign investors. Up to the present, the industrial park has attracted investment from 54 investors, the total investment capital is about 33,6 million USD, occupied by 57,4%. As a result, creating more job opportunities for local people and enhancing the economy of Binh Dinh Province.
During the meeting, the delegation had many questions about investment policy, land lease incentives, geological survey, labor resources, technical infrastructure and services in Nhon Hoi A Industrial Park. To address the enquiries and concerns of investors, leaders of the company answered and explained each questions clearly. And we hope that, shortly, there will be more and more German investors choosing Nhon Hoi A IP as a place to place trust and implement projects.
"Nhon Hoi A IP aims to long-term and sustainable development, so we firmly believe that investors will be benefited from the values and investment advantages we bring. Besides, we commit to creating the most favorable conditions for investors so that the projects can be operated successfully", Mr. Vo Dinh Long said.
Some picture of the delegates presented their inquiries about Nhon Hoi A IP: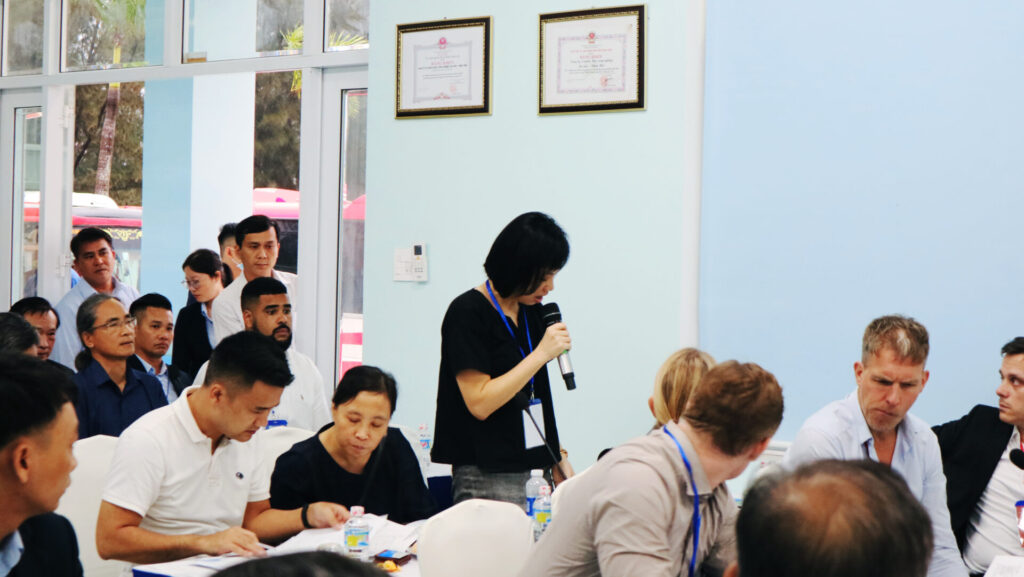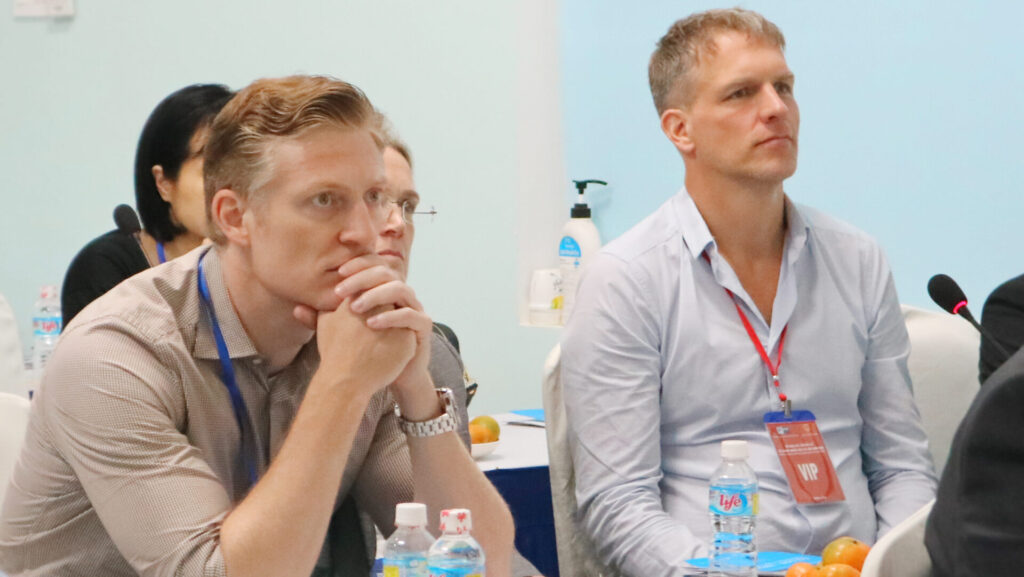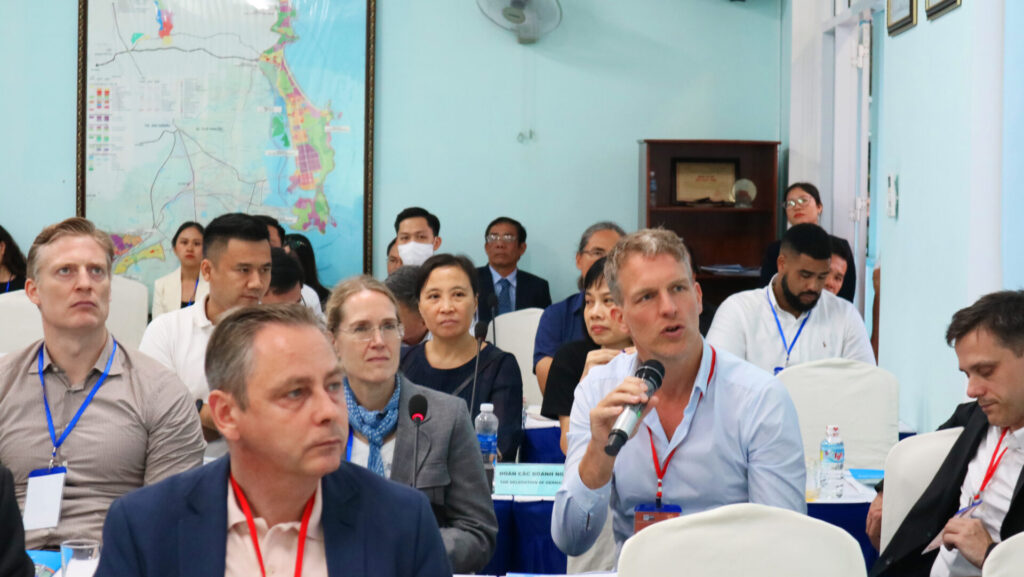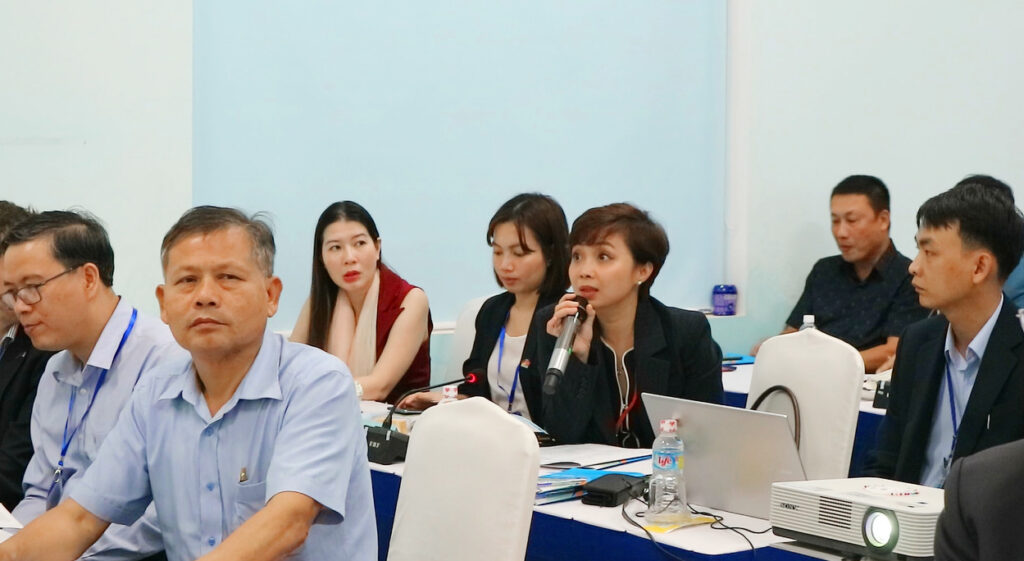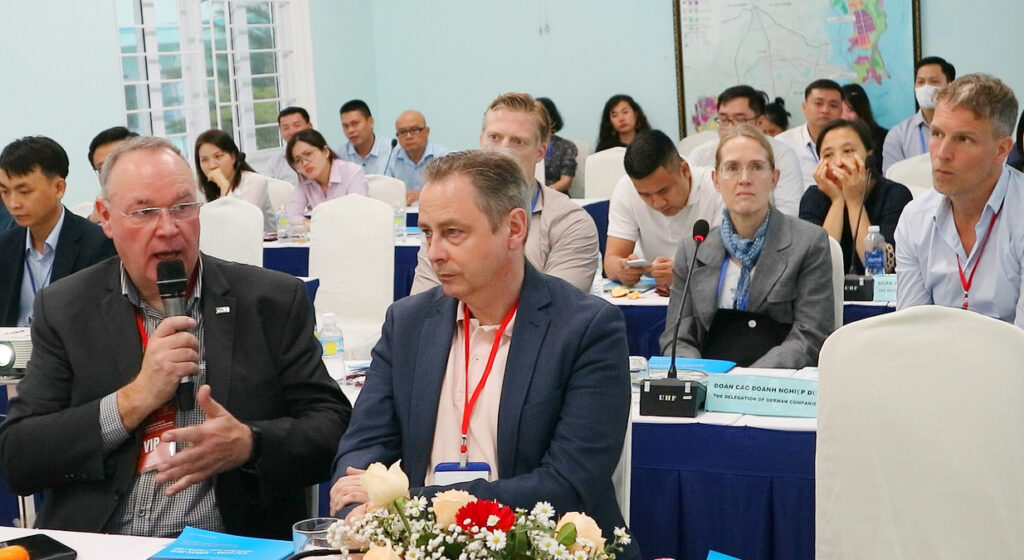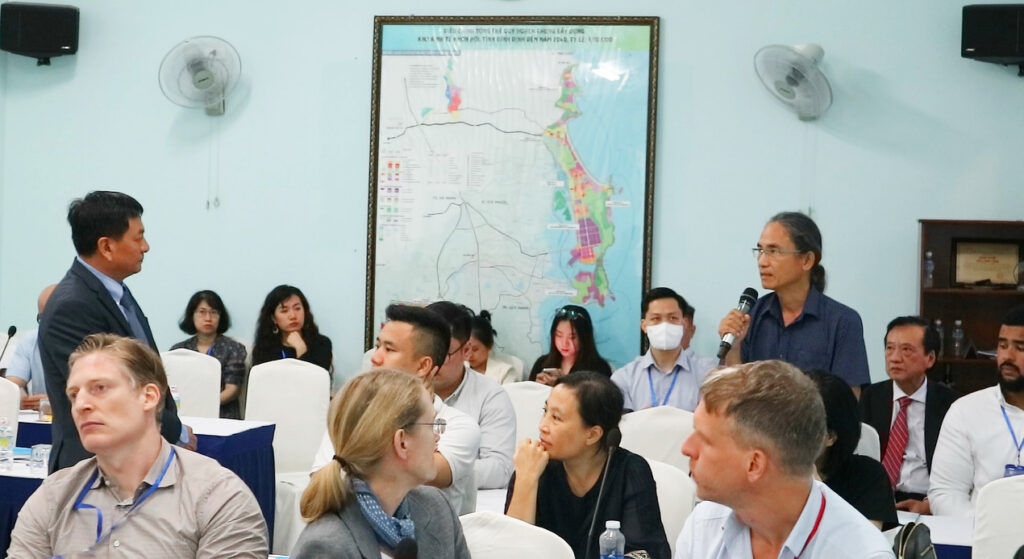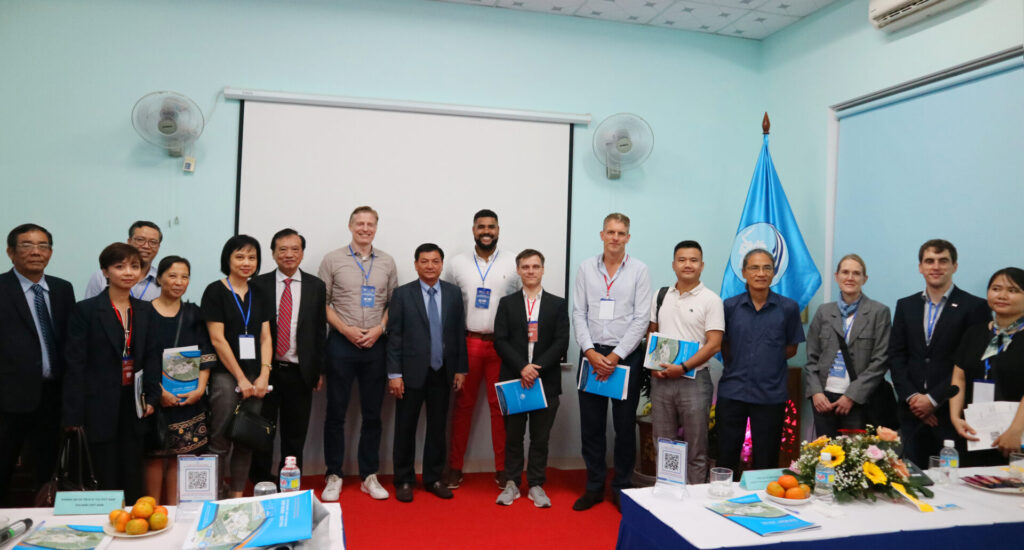 Leaders of the company and delegation of German enterprises took a picture together.