The transport system is synchronus and convenient, includes 4 main types: roads, railway, seaway and airway.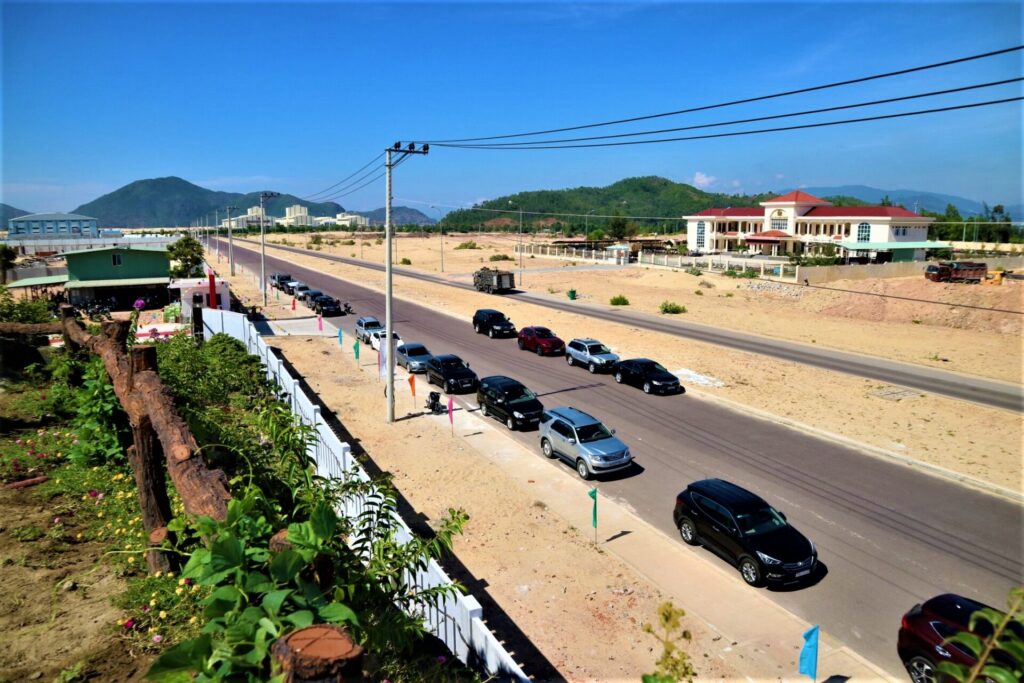 a/ By roads
The industrial park connects to the road transport system of the province and the whole country
- National Highway 1A: North-South arterial route.
- National Highway 1D: the west gate of Quy Nhơn city, connecting Quy Nhon with Phu Yen on National Highway 1A; and one of the strategic routes connecting the Central Coast region.
- National Highway 19: An important transport corridor connecting Quy Nhon seaport with the Central Highlands, Southern Laos and Northeast Cambodia; connecting the East-West economic corridor.
- National Highway 19B: The trunk route directly connects and shortens the journey from the industrial park to Phu Cat airport, which is an influential route that closely links from regions to Nhon Hoi Industrial Park connecting with National Highway 1A, National Highway 19.
b
/ Hệ thống giao thông nội bộ
- National Highway 19B is the main North-South axis of the industrial park, the width of the road: 80m.
- Asphalted road with 30 tons loading capacity.
Branch roads width: 20, 27, 29, 45, 56, 65 meters.
– Light electricity system in the IP có đầy đủ điện chiếu sáng.