Consumer goods manufacturing industry is one of the main majors in our country in present day. It is an important industry because it contributes to create essential goods, which can meet the basic need of human, enhance standard of living and promote export activities.
The more developed the society becomes, the more demand for consumer goods increases, leading to the strong growth of the consumer goods manufacturing industry; This is a condition and opportunity for economic groups, domestic and foreign enterprises to invest in this field.
Anvantages when investing in consumer goods industry in Nhon Hoi A Industrial Park
Nhon Hoi A Industrial Park owns multiple favorable conditions which can develop the consumer goods industry, thanks to its abundant, young and stable, highly skilled workforce, have the ability to access modern knowledge and technology. Binh Dinh province, where Nhon Hoi A Industrial Park is located, has a population of 1.6 million people with more than 800,000 employees, accounting for more than 55% of the population. Nhon Hoi A Industrial Park is also a big domestic consumption market, an important source of demand for the consumption of consumer products, promoting production development.
Binh Dinh province has implemented policies to enhance vocational education and training to provide skilled labor resources for businesses investing in the province. The propotion of trained, retraining and vocational training workers in Binh Dinh increased by 2% annually on average, remarkably: in 2017 it reached 50.19%, in 2018 it reached 52.19%, in 2019 it reached 54.39 %, in 2020 it reached 56.002%.
Nhon Hoi A Industrial Park has a strategic location that belongs to Nhon Hoi Industrial Zone, located in Quy Nhon city - the first-grade city in Binh Dinh Province. Therefore, the IP converges the quintessence of labor resources and meets the supply and requirements of secondary investors to invest in the consumer goods manufacturing industry.
Final goods manufacturing industry investment project
The consumer goods manufacturing industry includes many different industries, has diversity in products, and is complex at the technical level such as the textile industry, footwear industry, porcelain, glassware, etc. The textile and garment industry is one of the major manufacturing industry groups playing an important role in economic growth, accounting for 12 to 16% of the country's total annual export turnover. Textile manufacturing enterprises help to solve the garment needs of domestic and foreign markets.
Garment Factory Project B&D Lingerie Vietnam is a typical garment industry in Nhon Hoi A Industrial Park. This factory is a 100% foreign-owned capital with a total investment of about 10.3 million USD, invested by Delta Bogart Hong Kong, belonging to Delta Galil Industries Corporation in Israel. It is one of the leading lingerie manufacturers and exporters in the world. The project goal is to produce underwear, nightwear made from woolen, crochet, synthetic, and woven fabrics with a production scale of 12.5 million products per year.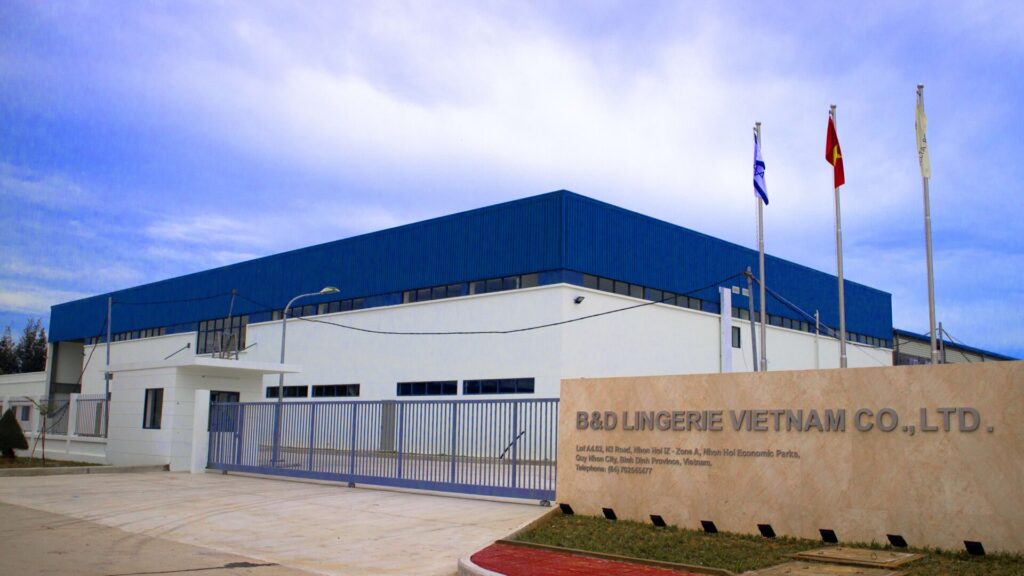 The project holds an inauguration ceremony and now it has started operating the first factory with 84 sewing lines, modern equipment and a professional working process; contributing strongly to the restructuring of the textile industry group in the province in particular and the country in general, creating many job opportunities for local people and promoting socio-economic development for the home province.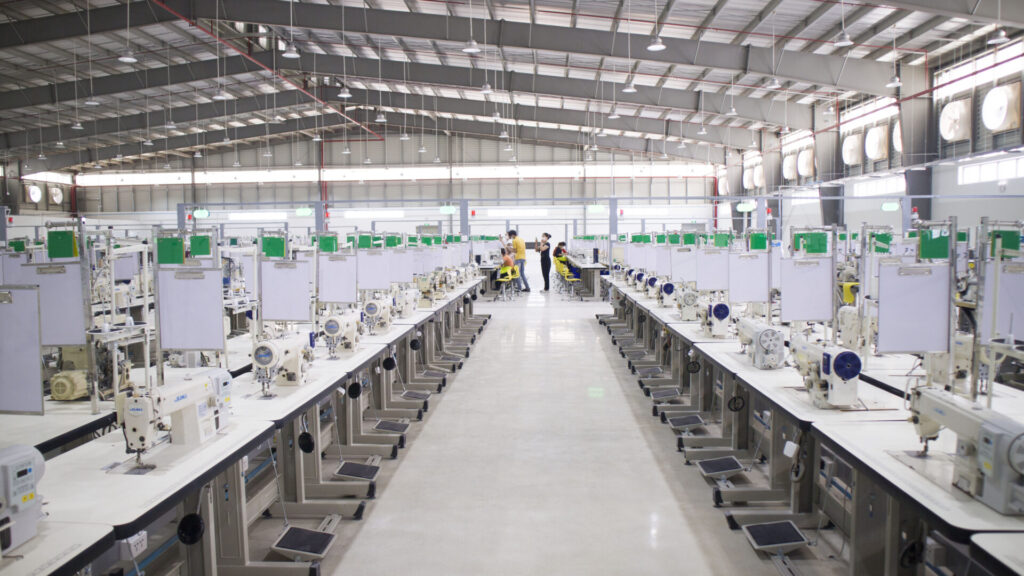 Effectively attract consumer goods manufacturing industry
The consumer goods manufacturing industry is regarded as one of the priority industry groups calling for investment in Nhon Hoi A Industrial Park, Saigon - Nhon Hoi Industrial Park Corporation (SNP) has added numerous industries and adjusted planning 1/500 in industrial zones. The most important content is to adjust the structure and functional subdivision of industries to match the goal and situation of investment attraction in the new periods. In particular, priority is given to planning a large land fund for final goods industry because this group has long-term strengths, bringing high socio-economic efficiency and having a big influence on the development of other industries.
With abundant labor resources, open investment environment, strategic location, synchronous infrastructure, dynamic economic development, stable political security and the highest preferential policies, Nhon Hoi A Industrial Park is a potential industrial park that can develop consumer goods industry groups, an attractive destination to attract domestic and foreign investors.