For a long time, Phuong Mai Peninsular has been known as a land with great growth potential, thanks to its diverse ecosystem of primeval forests, expansive fishing grounds, and abundant marine life. With its strategically important economic position in international and domestic changes, the Peninsular has become an attractive destination for investors in both domestic and international.
Nhon Hoi A Industrial Park belongs to Nhon Hoi Economic Zone, located in Phuong Mai Peninsular, favored by nature with characteristic scenery of "green mountains and blue waters" of the peninsular's ecological complex. To the East, there is the fresh green color of the vegetation system belonging to the Phuong Mai mountain range blending with the blue seawater of Thi Nai Lagoon to the west of the IP. In harmony with the natural landscape, the Investor of Nhon Hoi A IP, Saigon – Nhonhoi Industrial Park Corporation (SNP) has always focused on developing a system of green trees, creating many green spaces, positively contributing to air regulation, bringing significant value to businesses and employees.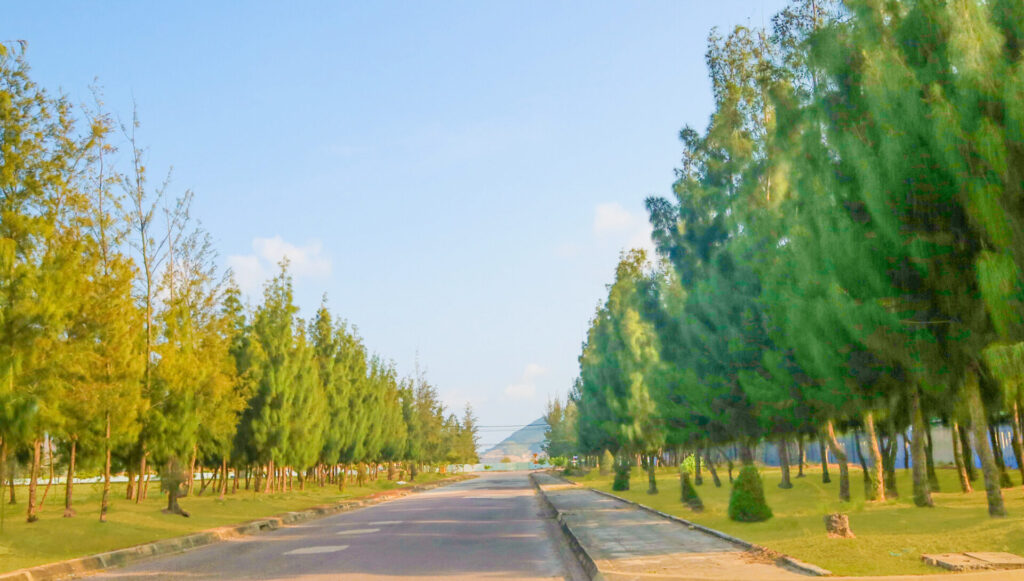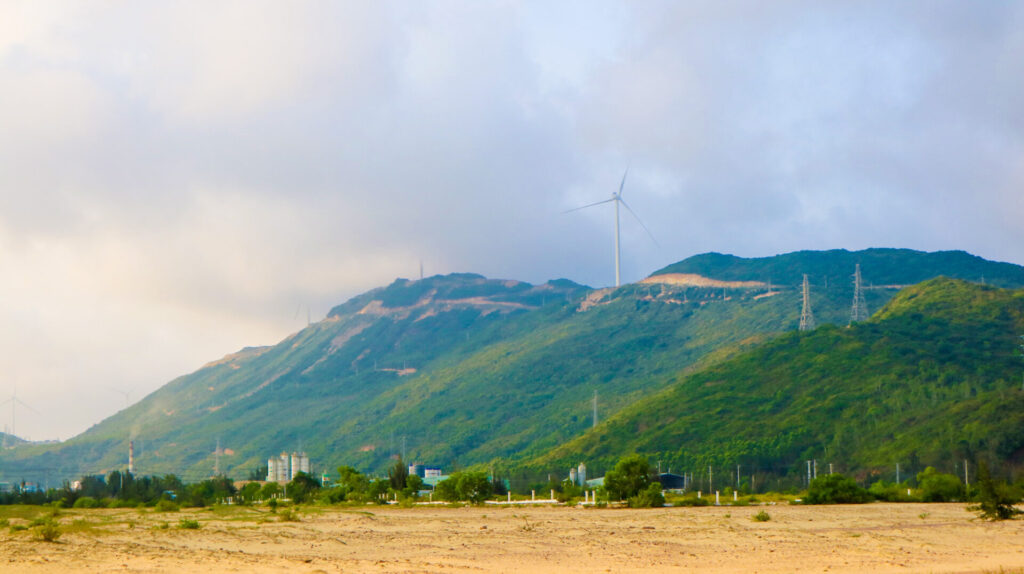 The green strip in Nhon Hoi A IP has a total area of 43 hectares, accounting for 15% the industrial park's land area. It consists of ecological trees, garden flowers, and landscape trees. The ecological trees cover an area of 9,43 hectares, planned on the eastern side of lot B6, adjacent to the foothill of Phuong Mai Mountain, connecting with the natural vegetation system of the Phuong Mai mountain range to form a "green shield", enriching the open space of the IP. The garden flowers cover a total area of 20,17 hectares and are arranged alternately in the areas designated for factory construction and administrative services. They serve to balance the ecological environment and create aesthetic highlights for the landscape of Nhon Hoi A Industrial Park.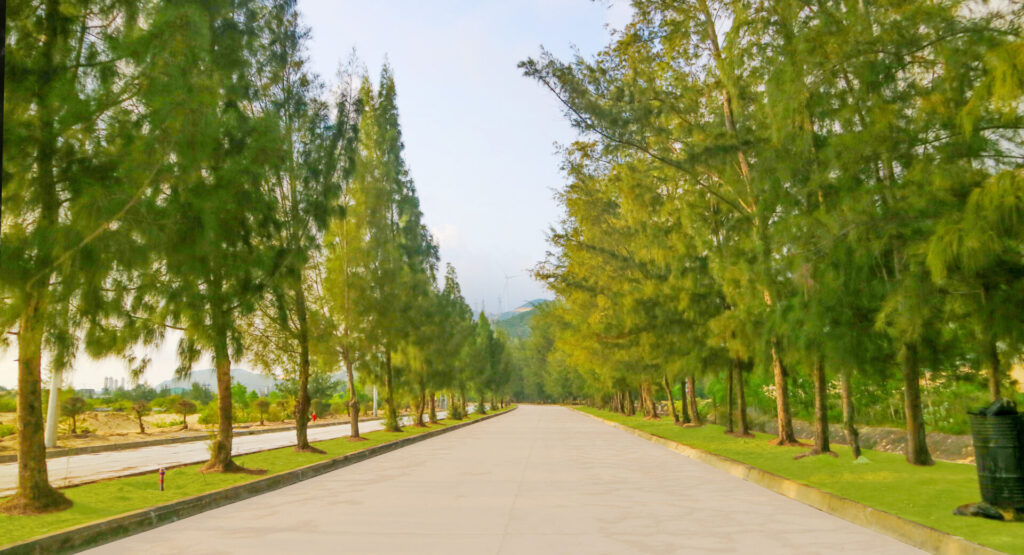 The success in developing and maintaining the green landscape at Nhon Hoi A Industrial Park is due to the special attention from the leadership of SNP and the continuous efforts of the green care staff. It is the result of meticulous care throughout the days, including nurturing, watering, shaping, fertilizing and more.
Currently, each road in the industrial park is planned with suitable types of trees based on the climate, landscape, soil conditions, and related technical infrastructure. This brings diversity and abundance to the green trees in the IP, contributing to air regulation, creating a cool and green space in Nhon Hoi A IP in the hot days.