Since the State continuously promotes establishment of industrial parks, and economic zones as well as focuses on production and export, industrial real estate in Vietnam is highly regarded as a bright investment destination for FDI enterprises and large economic groups.
The dramatic development of the industrial real estate market with the trend of shifting manufacturing process into Vietnam has created a new trend: 'Ready-built factory for rent" to meet a variety of production needs business of all enterprises.
In Nhon Hoi A Industrial ParkReady-built factories are growing impressively. This place owns all favorable conditions to attract investors: strategic location, located in the center of Quy Nhon city, connected to the traffic systems of the country, completed infrastructure system, preferential policies and abundant labor resources. Those advantages have made Nhon Hoi A Industrial Park become one of the investment attraction centers.
Ready-built Factories in the IP are operated effectively
Investors recently have a big demand for renting ready-built factories due to their convenience and the ability to meet investors' needs. Ready-built factory helps investors shorten the project implementation time so that investors can contribute capital for specific purposes and immediately enter production at an affordable cost.
By grasping this demand, some investors have subleased more than 15 hectares of land in the IP to build standard factories, required-built factories with flexible areas suitable for the requirements of producers. . The Service Factory Area for Rent of Long Van Phat Service Investment Production Joint Stock Company is one of the typical projects of ready-built factory in the IP. This project aims to serve the demand and development trend of industrial real estate these days.
Furthermore, the above investment projects also provide utility services, effectively meet investors' demand and create an efficient production environment for businesses. Then contributing to increasing the efficiency of investment attraction such as labor consulting services, management consulting, supporting some papers, some licensing procedures, etc.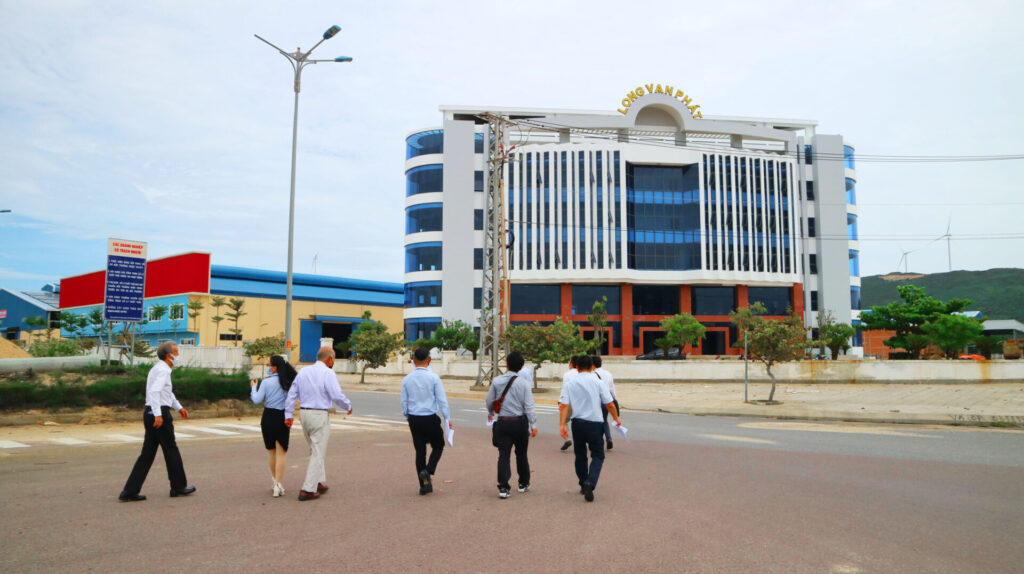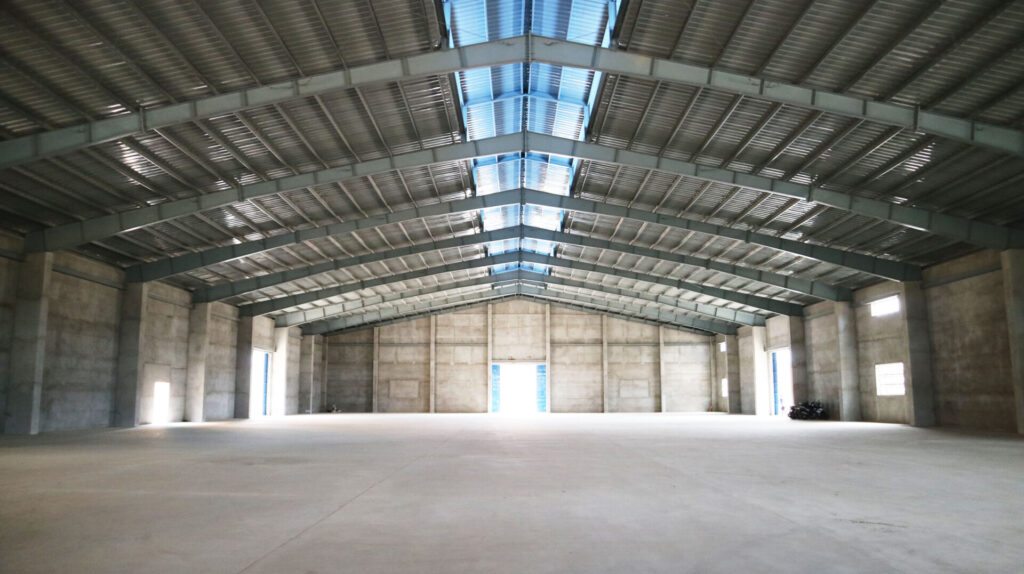 Nhon Hoi A Industrial Park builds and develops factories for rent
Besides completing the infrastructure in the IP, Saigon - Nhon Hoi Industrial Park Corporation also has plans to carry ready-built factory projects in the future in order to provide the most optimal products and services for investors, diversify products and save land resources, maximize land use efficiency. It is an undeniable fact that many businesses cannot have the ability to build factories because the nature of this business needs an enormous capital. Therefore, renting factory is s short-term solution, enterprises can use this opportunity to assess the market and build the factory afterward.
The combination of infrastructure investment in the IP and SNP's plan to build factories for lease in the future will create a variety of choices, fully meeting the investment and business needs of investors when coming to Nhon Hoi A Industrial Park. For long-term investment enterprises in terms of large investment scale, industries with high science and technology content, renting land to build factories will bring benefits in the long run. Whereas, renting a ready-built factory will be an optimal solution for businesses that need to produce goods in a short time.
"Understand the trend and needs of investors, especially FDI investors who choose to lay the foundation or expand production in Vietnam but want to save time, costs and quickly put into operation. Ready-built factories are being considered as the best choose for investors. It will help expand space and increase land use efficiency. However, our biggest priority is still leasing land, we prioritize investors who have strong capital flow and environmentally friendly technology."
To meet the increasingly diverse needs of investors, we are constantly improving the services and utilities of the IP so that investors can save investing costs, gain more profits, and rise activities in the IP. In addition, SNP always support investors in terms of legal services, finding labor resources, so the investors always feel satisfied when working with us." Mr. Vo Dinh Long - General Director said.
Our mission is to meet investors' needs, accompany and bring sustainable values to investors. SNP will make continuous efforts to develop the ecosystem of Nhon Hoi A Industrial Park dynamically and sustainably.